Our youth represent the future of our organization, our state, and our country.
A statement from Susanna French President, National Federation of

Democratic Women
A message from our
President
Federation sisters we have received an official "CALL TO ACTION Alert" from our National President, Susanna French (posted below)
I sent out an email to our Regional Vice-Presidents asking them to contact All club presidents regarding our effort to help those in dire need in the great state of Texas.
A heartfelt thank you, to everyone reaching out to our organization. Thank you, TFDW Regional Vice-Presidents for jumping right in, and getting on with the work required to move our organization forward. Thank you, to former Federation Presidents, Myra Stiles, Natalie McCullough, Betty Reddick and Jennie Carter for all of your help over the last three months. Thank you, to TNDP Chair, Mary Mancini and National Federation of Democratic Women President, Susanna French.
Federation members, there is so much work to be done. If you have not been asked to chair a committee, or act as a resource, I am waiting to hear from you. One of the most critical committees, YOUTH OUTREACH, has not been filled. I am waiting to hear from that dynamic Democrat that will do amazing things with it.
In this organization, everybody counts, everyone has a voice. One of my goals is to get more people involved by asking them to step-up and chair committees. That does not mean old chairs are not needed, we need you more than ever to act as resource persons to them, to our organization. I am also reaching out to former leaders in this organization that for whatever reason, are no longer with us.
Over the last several years we have lost clubs. YOU are needed to help re-organize them by developing leads for our Vice-Presidents. The mid-term elections are coming up. Identify neighborhoods in your communities where we need to focus on getting people registered to vote .... ladies, there is so much work to do. Are YOU ready to help us get it done?
Glenda F. Carter, TFDW President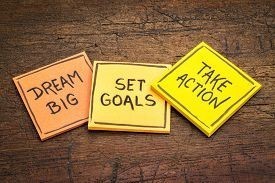 FALL BOARD MEETING REGISTRATION FORMS
Receiving positive news regarding early stage new clubs development. Stay focused, because there is nothing that we can't achieve working together. Be that "spark" that will help us to achieve increased membership, increased profitability and a spirit of working together to lift up our organization. Federation sisters, I am so excited!